Specifications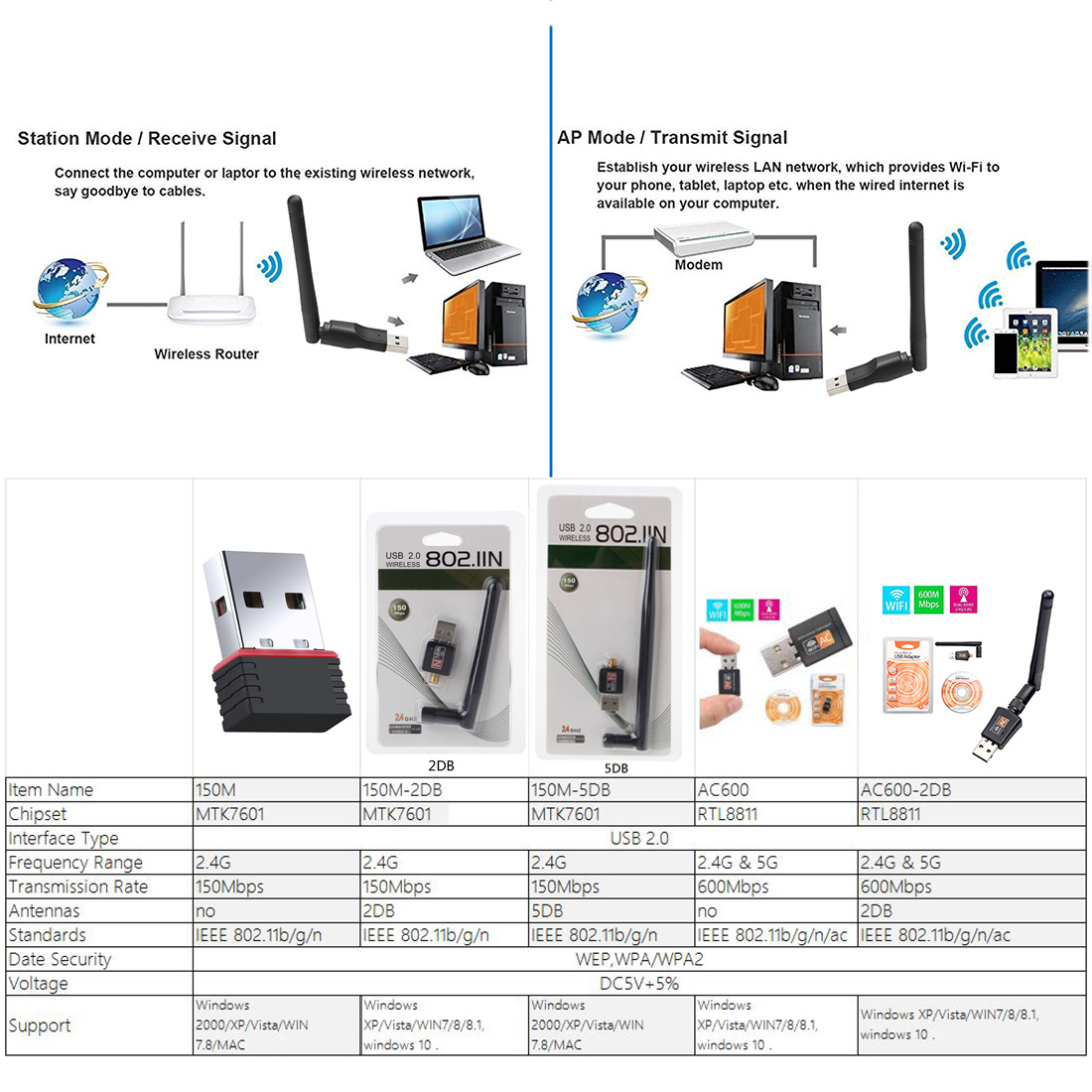 Package including: 1 pcs USB wifi adpater, (no CD)
N150(only has 2.4Ghz wifi, no 5Ghz):
Description:
Mini portable USB 2.0 design
Wireless N speed up to 150Mbps, ideal for internet surfing and on-line gaming
Complies with IEEE 802.11n (Draft 2.0), IEEE 802.11g, IEEE 802.11b standards
Provides two work modes: Infrastructure and Ad-Hoc
MIMO technology makes wireless transmission rates up to 150Mbps
CCA technology enhances your signal stablility by automatically avoiding channel conflicts
Quick secure setup, complies with WPS for worry free wireless security
Wireless security encryption easily at a push Of QSS button
Supports 64/128-bit WEP, as well as WPA/WPA2 and WPA-PSK/WPA2-PSK encryptions
Supports WIN2K, XP, VISTA, WIN7, MAC operating system
Supports wireless roaming technology for high-efficient wireless connections
Seamlessly compatible with 802.11b/g/n devices
Specifications:
Chipset Ralink: MT-7601
Wireless Standards:IEEE 802.11n, IEEE 802.11g, IEEE 802.11b
Frequency Band:2.4GHz ISM (Industrial Scientific Medical) Band
Peak Throughput:150Mbps
Channel:1--14 channels (Universal Domain Selection)
Data Security 16/128-bit WEP Encryption WPA, WPA-PSK, WPA2, WPA2-PSK, TKIP/AES
Support Operating System: Windows 2000, XP, Vista, Win7, MAC
Host Interface:High speed USB2.0/1.1 Interface
Antenna Gain:2dBi
Operating Temperature: 0oC - 40oC
Storage Temperature: -20oC - 75oC
Operating Humidity: 10% - 90% RH, (non condensing)
Storage Humidity: 5% - 95% RH, (noncondensing)
Package Size:14.8 * 9.8 * 1.8cm
Packed Weight:36g
Package included:
1 x N150 USB Wireless wifi Adapter
There is no CD for N150, You can contact with us or download the driver on the following links:
https://www.mediatek.com/products/connectivity-and-networking/broadband-wifi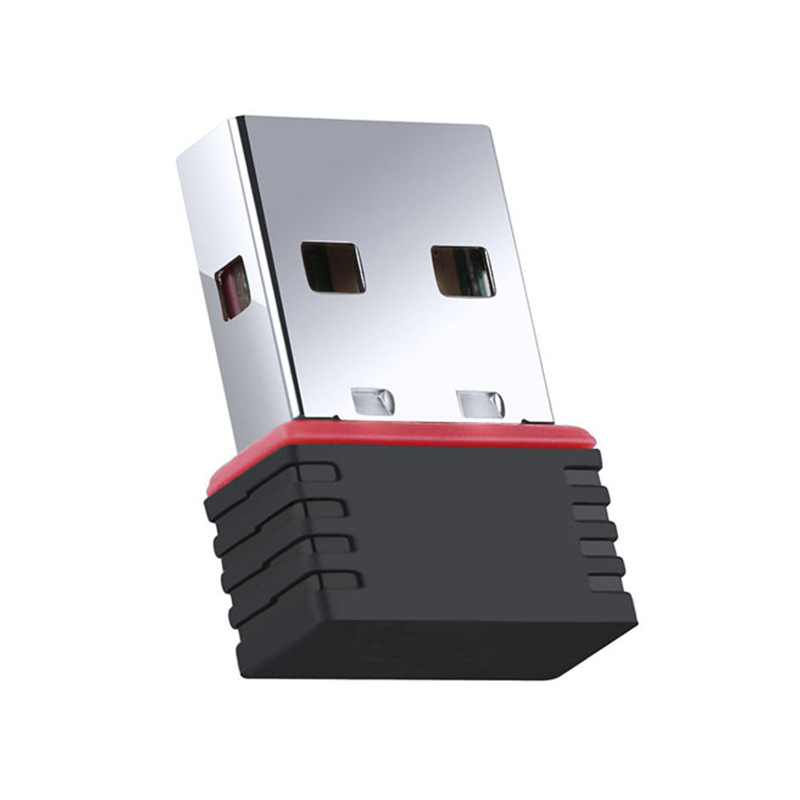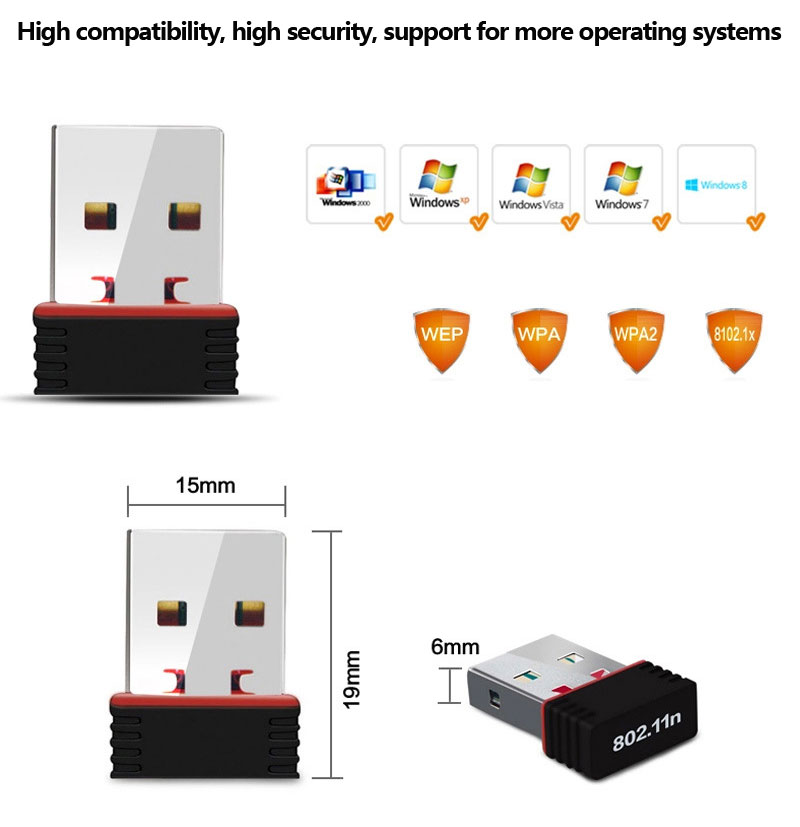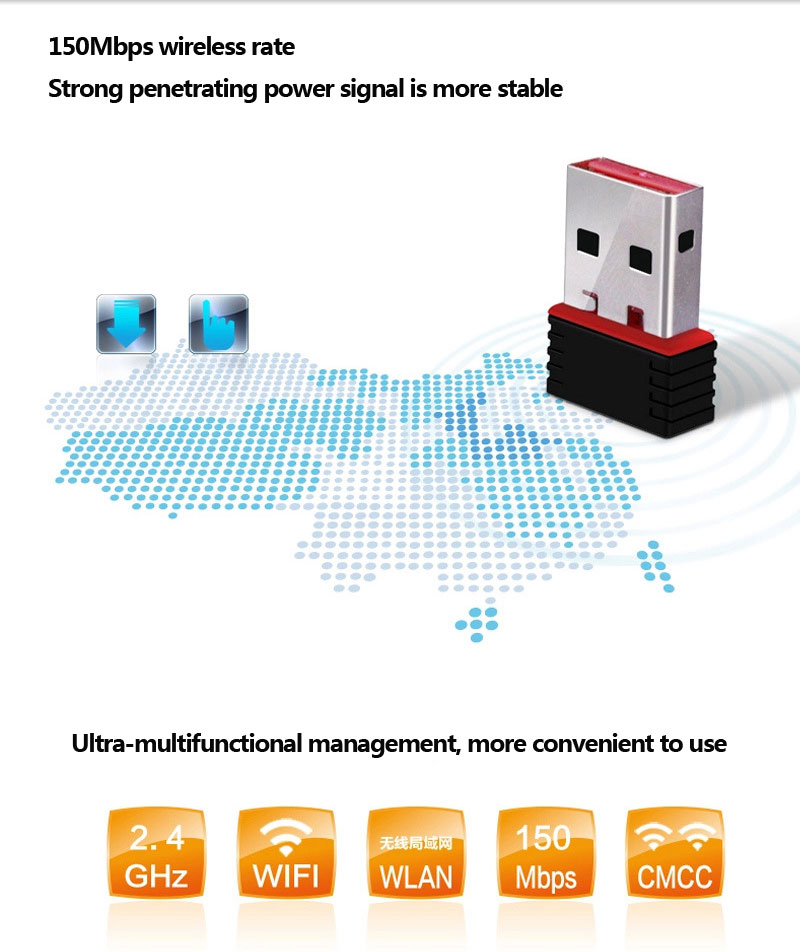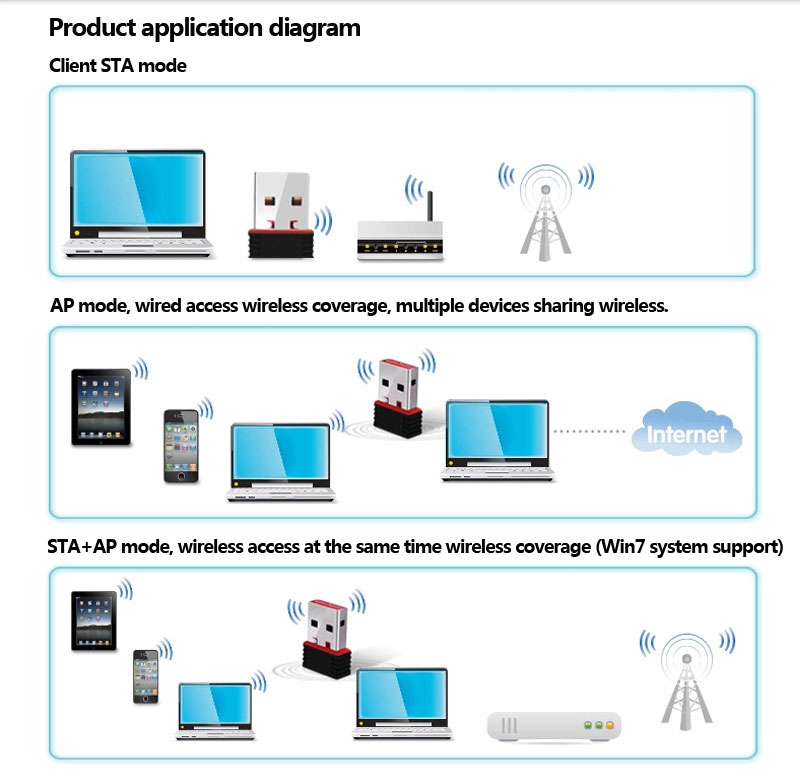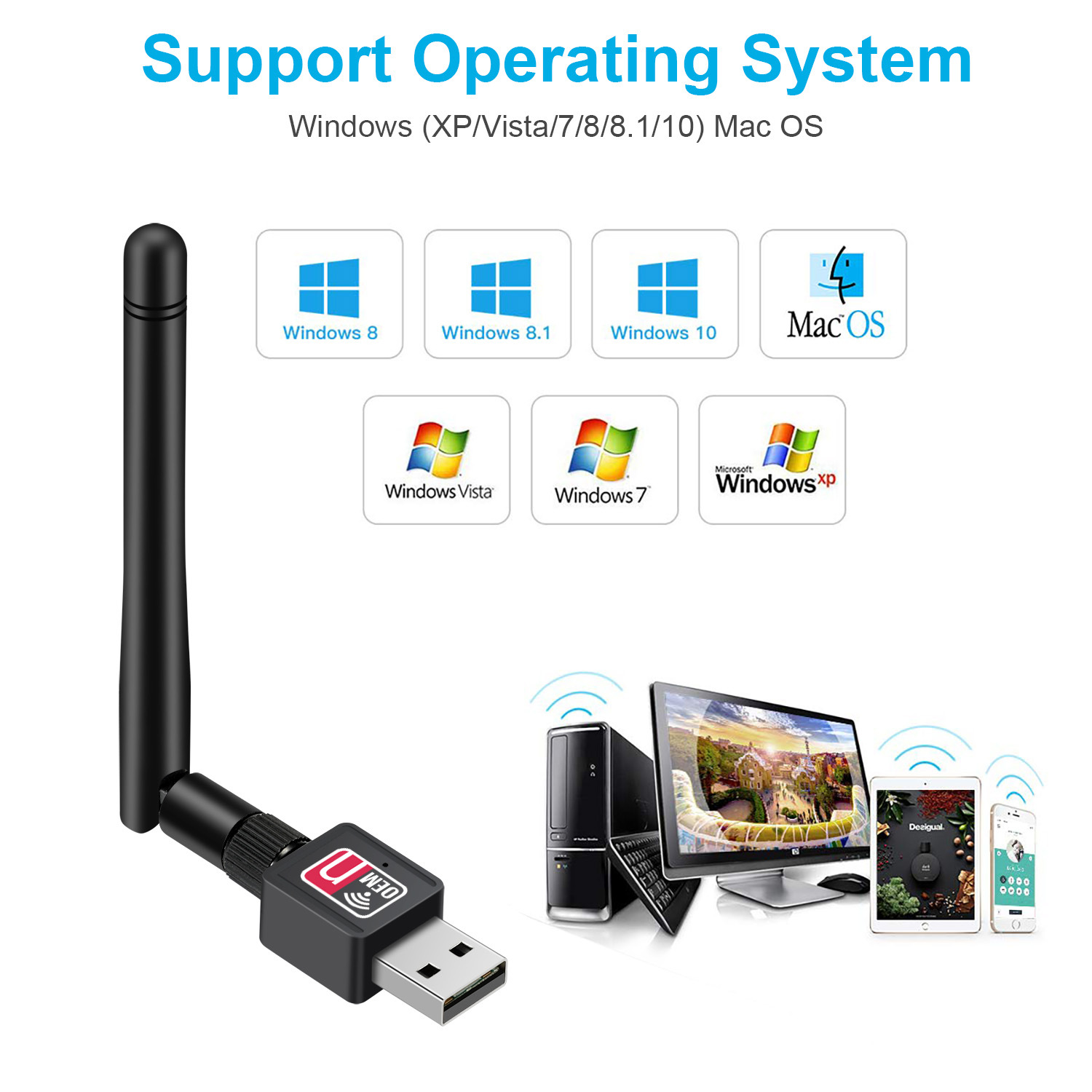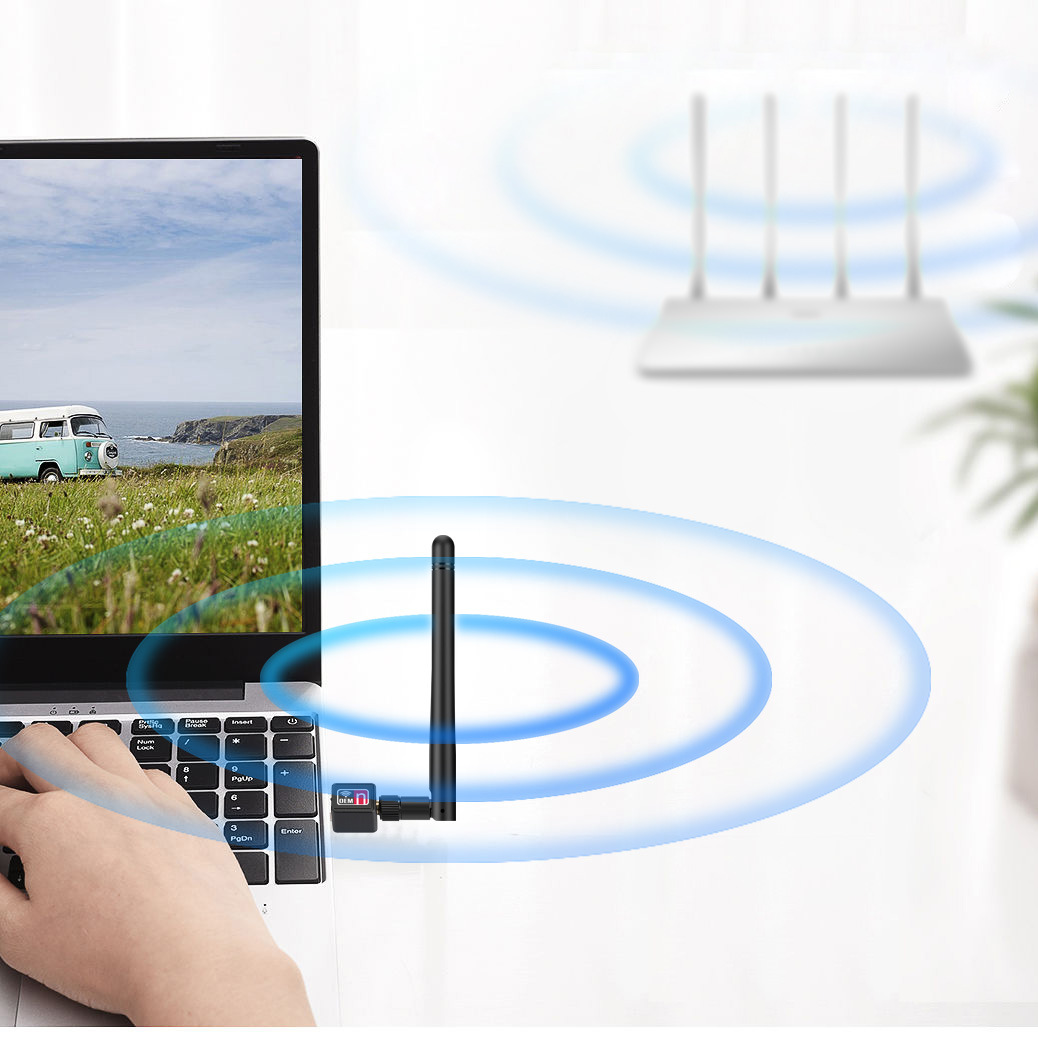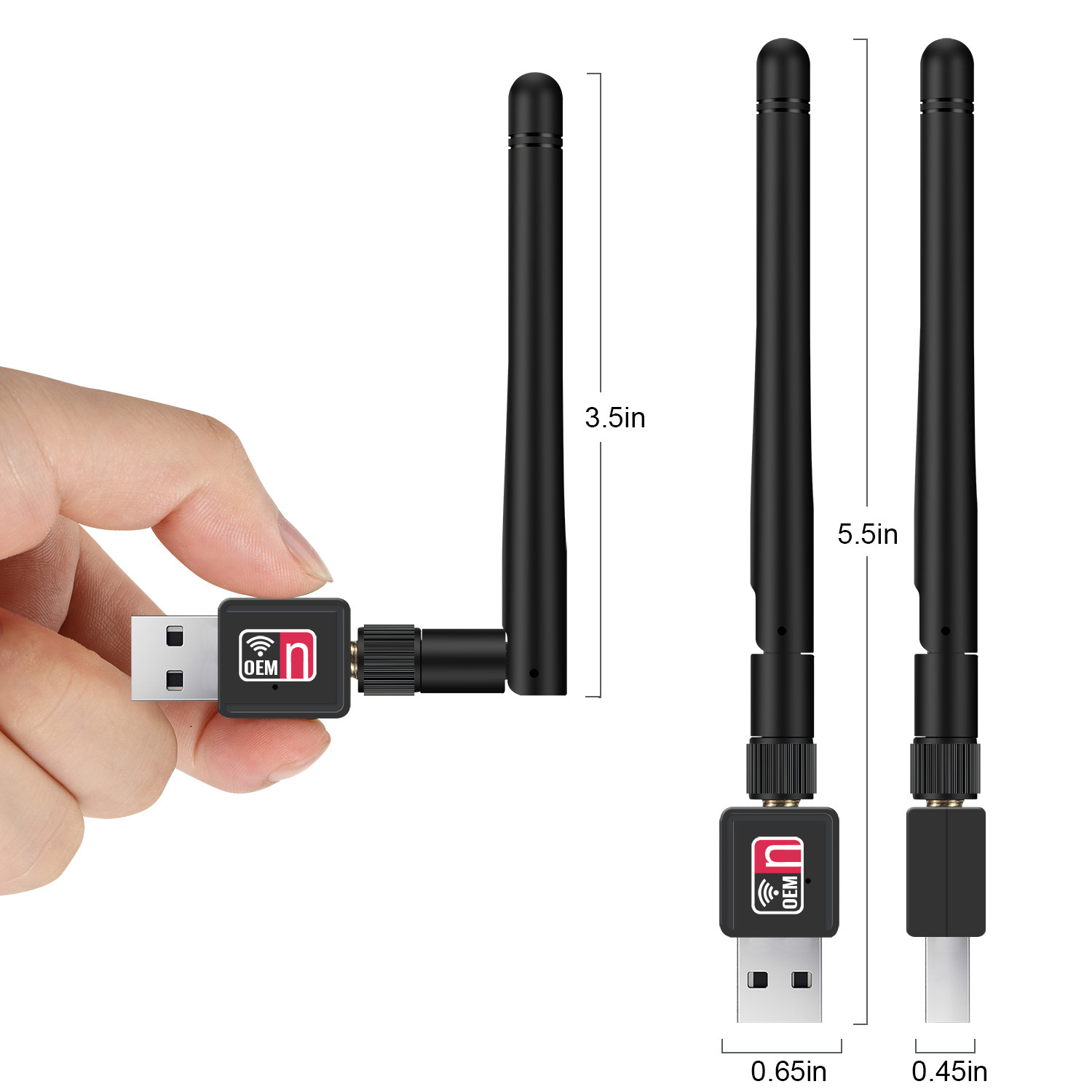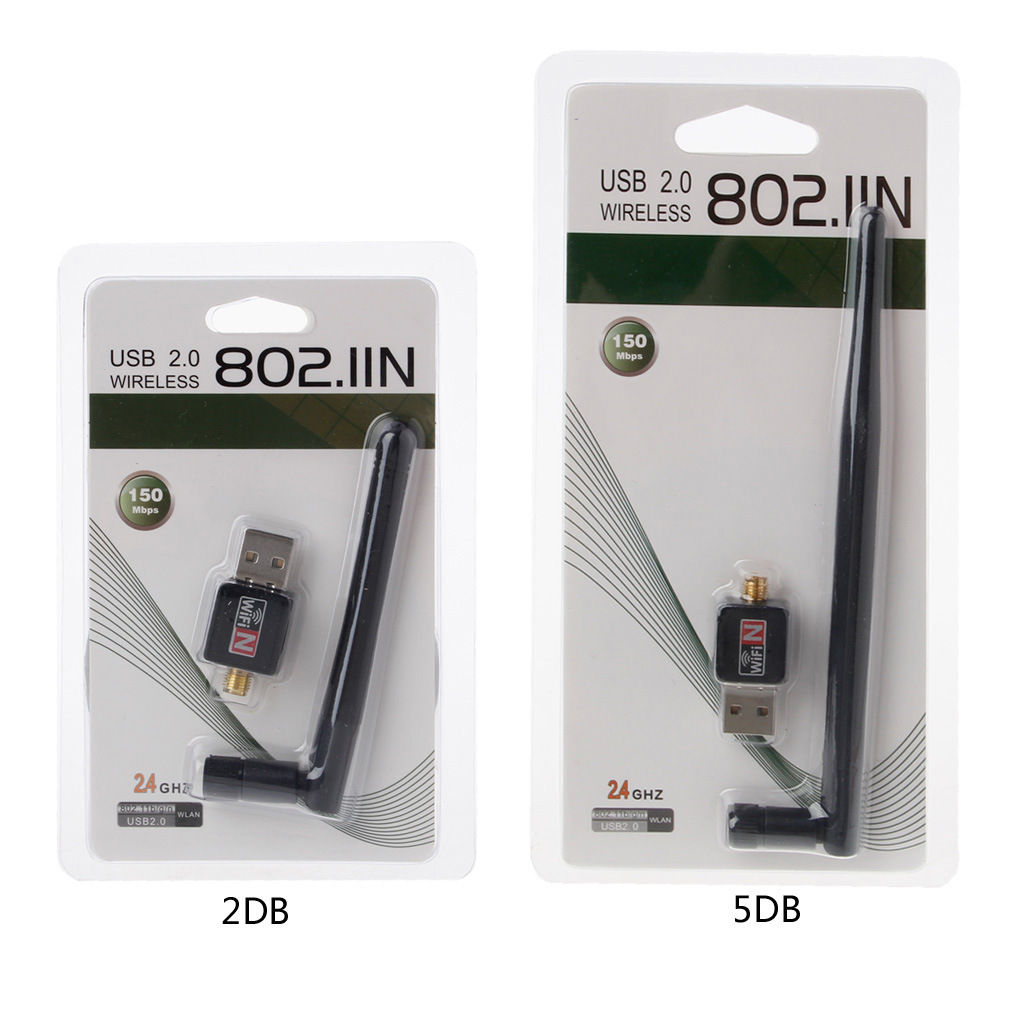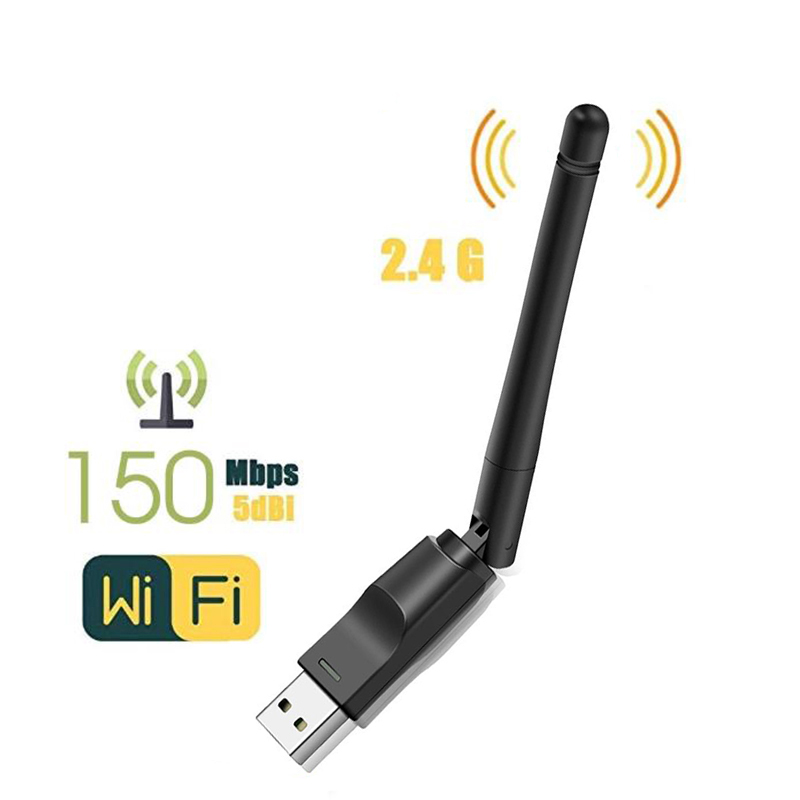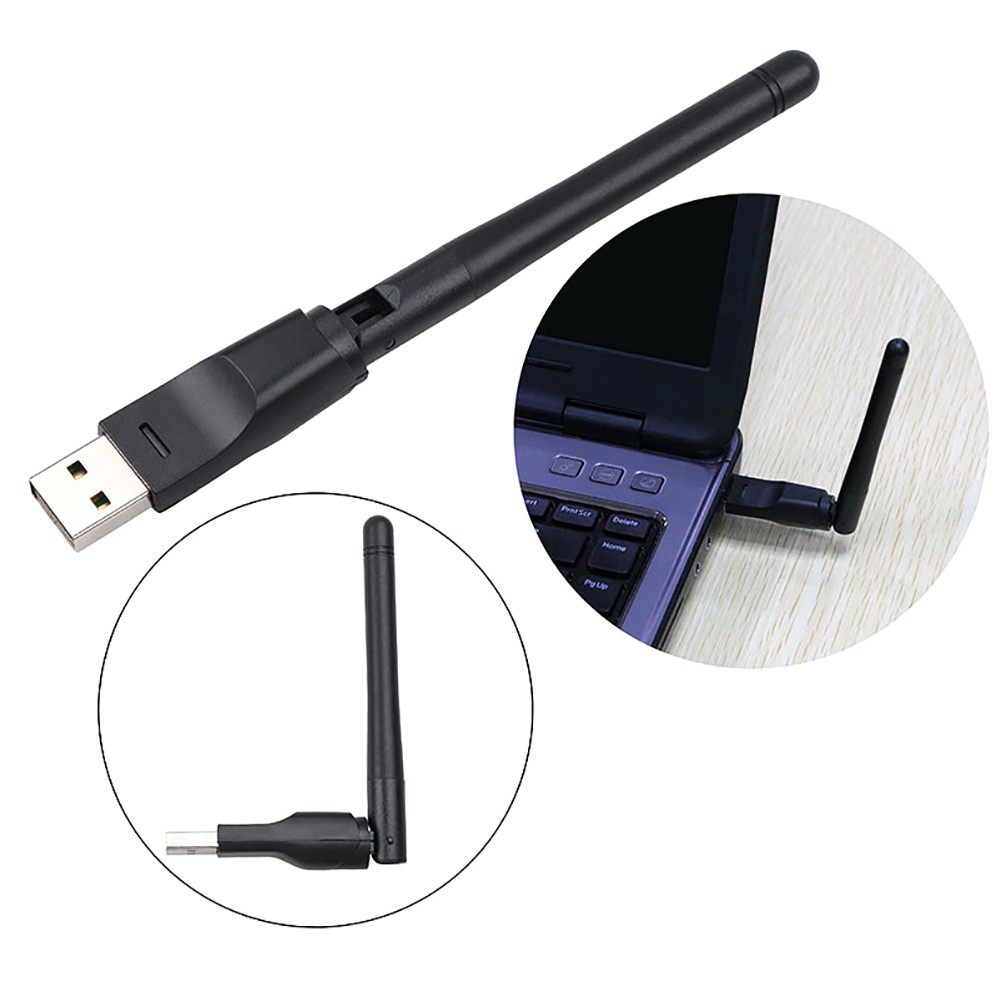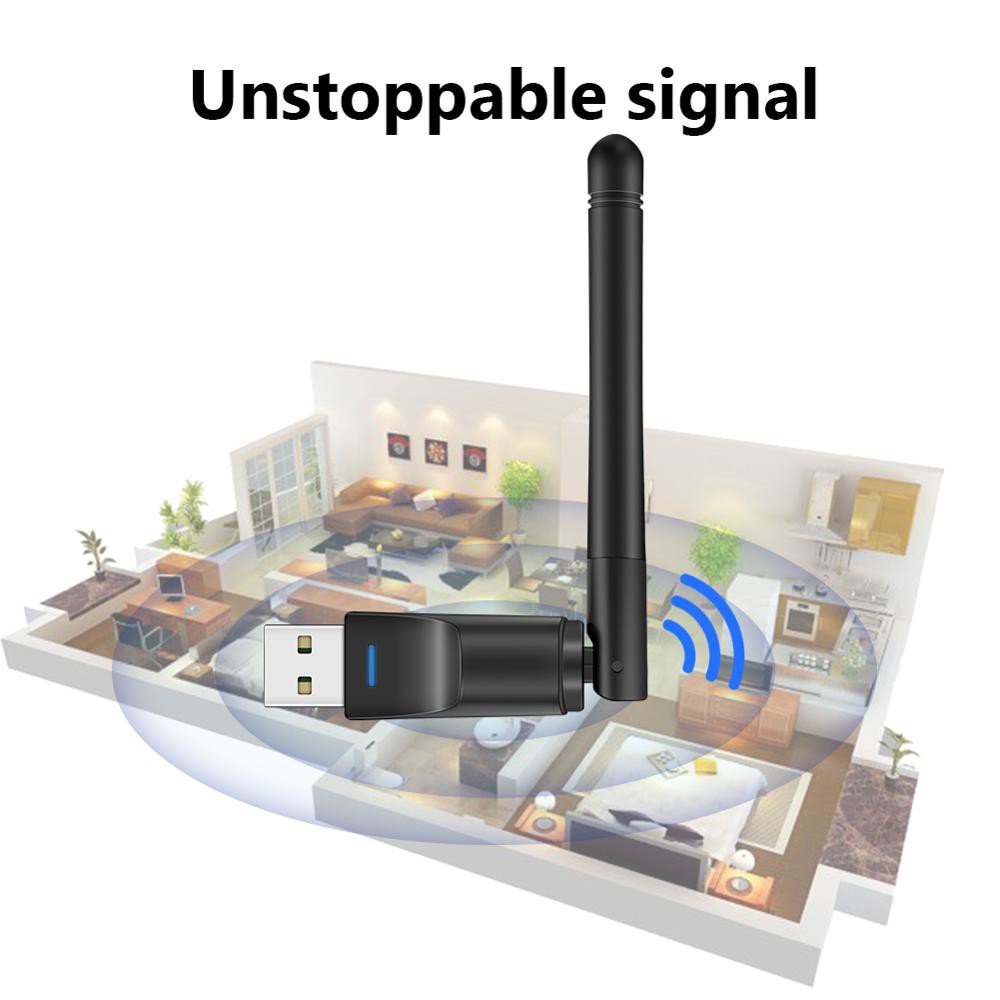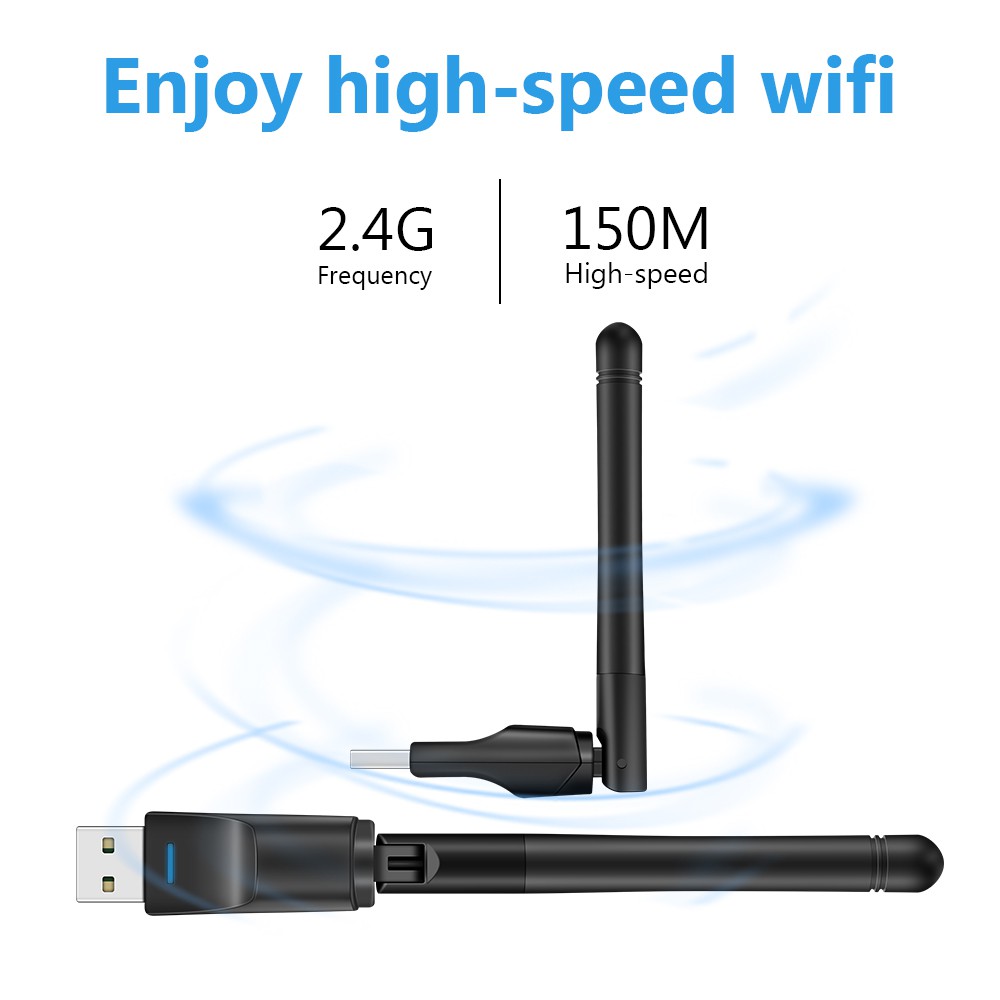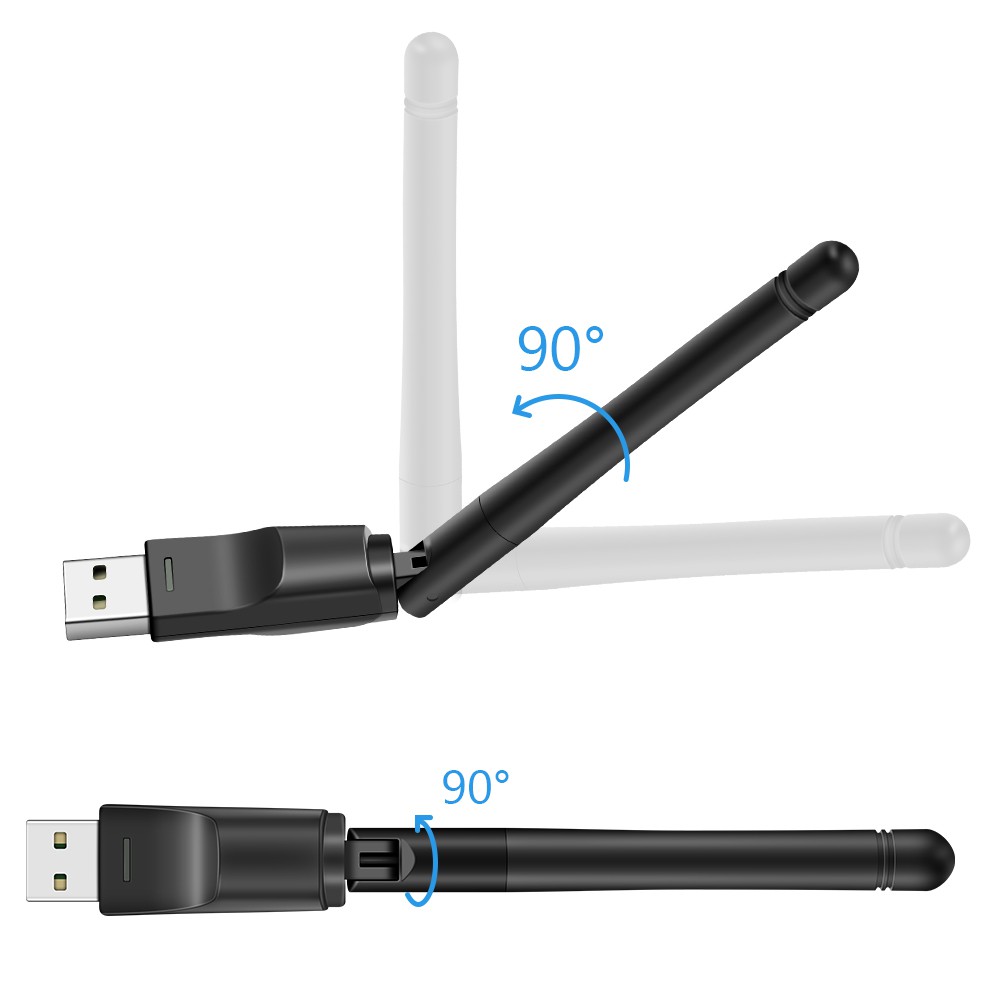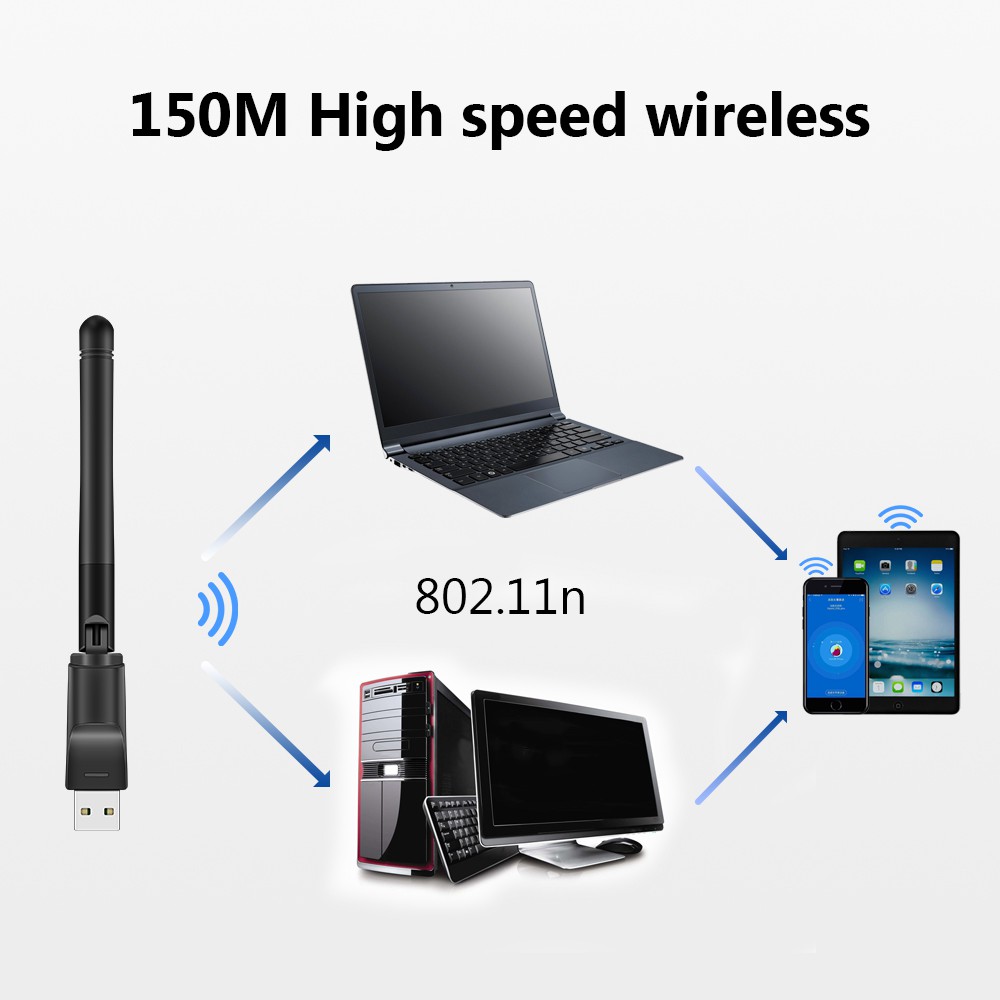 AC600(Dual Band 2.4GHz+5GHz ):
This
is an ORIGINAL FACTORY, all products are first-handed, we produce them
and sell them, so yo can place an order without second thinking.
ALL are 100% BRAND NEW!
Please note that this product has two functions:
1.
Wireless receiving function: insert the network card into the computer
and receive the router WiFi signal, the computer can also surf the
Internet at high speed without connecting the network cable.
2.
Wireless transmission function: insert the wireless network card into
the computer or laptop that has been connected to the network, and
transmit WiFi signals out, so that mobile phones and tablets can receive
WiFi signals to go online.
How to use WiFi linker?
Insert
the wireless network card into the computer, and then wait for 2
minutes to complete the driver installation, then restart the computer,
click the network status in the lower right corner, if you can search
for the WIFI signal normally, the installation is successful.
*The wifi adapter is a dual band WLAN adapter with USB A connector with newest design.
*It
designed to Compatible with 2.4 GHZ and 5.8 GHZ ,maximum transmission
rate of 2.4 GHZ can be up to 150 Mbps, 5.8 GHZ can be up to 433 Mbps.
*The
wifi adapter with external antenna. Compared with the built-in antenna,
external antenna wireless signal transmission and transmission distance
farther in an open environment. meanwhile, can provide better wireless
penetration, more fluent data receiving , wider coverage in complex
wireless environment.
*The wifi adapter Integrated with the
wireless configuration program, easy installation and use. It can be
simple and fast to set the wireless client .Supporting Soft AP
functions, convenient for you to built a wireless local area network
(LAN)quickly. As for wireless security, it supports
WPA/WPA2/WEP/802.1X/WMM.
*Multiple encryption settings can provide security for the wireless network connection.
Features:
*Support IEEE 802.11ac
*Backward compatible with 802.11 a/b/g/n products
*High speed wireless transmission, dual frequency (2.4GHZ/150Mbps, 5.8GHZ/433Mbps)
*Support WPA/WPA2/WEP/802.1X/WMM data encryption
*Compatible with Windows XP/Vista/7/8/10, Linx2.6X;Mac OS X operation system
*Strong anti-interference ability
*Support the latest wireless standards
*External antenna
Transmit Speed:
*802.11b: 1/2/5.5/11Mbps
*802.11g: 6/9/12/18/24/36/48/54Mbps
*802.11n: up to 150Mbps
*802.11ac: up to 600/ 1200Mbps
Frequency Range:
*2.412~2.4835 GHz
*5.180~5.320GHz
*5.500~5.700GHz
*5.745~5.825GHz
*Work Channel: 1 - 14 (2.4G) / 36 - 165 (5G)
*Wireless Security: WPA/WPA2/WPA-WPA2/802.1x 64/128 bit WEP
*Chipset:Realtek8811
*Antenna Type:2dbi SMA
Included:
1 x Dual Band USB WiFi Adapter